Pastor @ Dulwich Rev Carlton Henry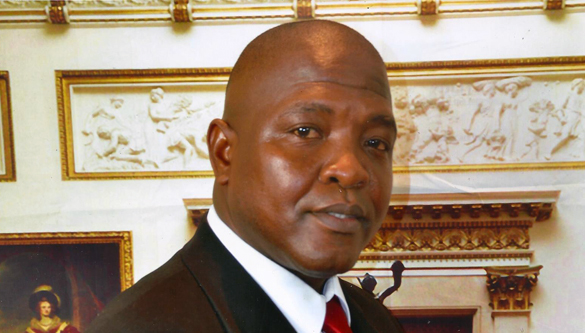 The Rev. Carlton Henry is the minister of the Dulwich Branch (Bethesda) of the Latter-Rain Outpouring Revival Ministry and is a very zealous and inspiring servant of the Lord.
Having spent some of his youthful years in Jamaica, West Indies, he came to the United Kingdom where he has pursued various studies including the advancement in Christian ethics. He has spent much time of his formative years of studies with the Church of God Ministry, has obtained a Diploma in Theology which has assisted him in his calling to help equip the Body of Christ in its service for the Lord.
Rev Henry has a Divine call on his life from an early age, as he has experienced God's hand upon his life many times and the protection he has received through God's grace. Recently appointed to the Pastoral Office ofBethesda, he has faithful brethren working with him in the vineyard entrusted to his care with Minister Leroy Vassell as his assistant Pastor.
Rev Henry, who also gives his service as a Chaplain within the HM Prison Service of the United Kingdom is a sought after preacher, a mentor and motivational speaker who has been used in the Gospel Ministry in Jamaica, America and the UK. He presents the Word with clarity and integrity and he does not only speak the Word, but he lives it.
Married with a family, his precious wife shares with him in the work of the ministry for God's glory.
Prayer request
ARE YOU IN NEED OF PRAYER?
Contact a Member of the LROR Ministerial Team
Quote of the Week

" A man can no more diminish God's glory by refusing to worship Him than a lunatic can put out the sun by scribbling the word, 'darkness' on the walls of his cell."
- C.S. Lewis.